Demetrius Gray of WeatherCheck
Demetrius Gray is the Chief Executive Officer and Co-founder of WeatherCheck. He is a 31 year old third-generation entrepreneur and Kentucky native. He started WeatherCheck after experience in the finance, roofing, and disaster restoration industries helped him realize that key processes were ripe for disruption and automation. Demetrius is a futurist, and frequently speaks publicly on topics including challenging conventional wisdom, the touchless claim, and redefining the first notice of loss. He is deeply involved in insurtech and startup communities nationally he espouses radical transparency and trying to be a good dude.
Lauren Pfeifer of Maschmeyer Group Ventures
Lauren is an investor on the deal team focusing on early stage investments in insurtech, mobility, artificial intelligence and information security. Prior to joining MGV, Lauren worked on the 500 Startups' Growth team in LA, Yellow Pages Sales Operations Analytics team and PwC's Dispute Resolution team in Washington DC. Lauren is from the West Coast and graduated from Texas A&M and is a Fulbright Alumna. She enjoys spending time falconing, hiking glaciers, welding, and building robots.
Rick McMcathron
Rick brings 25 years of P&C experience to his role as Hippo's Head of Insurance. Rick is a Chartered Property & Casualty Underwriter and a Certified Insurance Counselor and has held senior executive positions at well-respected insurance companies including First Connect Insurance as its President & CEO, Superior Access Insurance as its President & CEO and Mercury Insurance Group (NYSE-MCY) as its Regional Vice President. Rick has a passion to modernize the insurance industry from underwriting, distribution, product design, to customer service and consumer expectations. Rick found the perfect fit at Hippo Insurance who is leading the way in modernizing homeowner's insurance.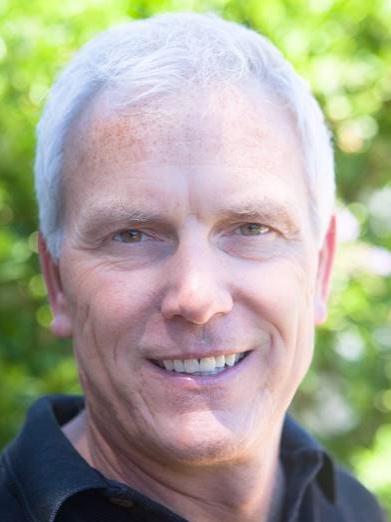 Chuck Wallace of HDVI
Chuck is the co-founder and CEO of HDVI – a company transforming the commercial vehicle insurance market. Chuck is also a board member, advisor, consultant and investor with multiple companies and private equity firms. Chuck focuses in the areas of innovative mobility/next generation transportation, next generation insurance and financial services (InsureTech and FinTech), innovative freight and logistics -- and the intersection between the three. Chuck has held senior operating roles in leading consumer financial services and technology companies including: Co-founder and senior executive for eight years at Esurance (acquired by Allstate for $1 billion in 2011); Head of Operations at Automatic Labs (connected car platform company acquired by SiriusXM for $120 million in 2017); President at uSell.com (eCommerce platform company for sale of used mobile consumer electronics), and CEO at Ustream.TV (live video broadcast platform company acquired by IBM for $130 million in 2016).
Chuck's started his career as an Air Force instructor pilot, first teaching young men and women to fly at undergraduate pilot training in Lubbock Texas, and then flying the C-130 Hercules in Frankfurt Germany and Willow Grove Pennsylvania.
Chuck's education includes a BS from the US Air Force Academy, an MBA from the Wharton School, and a JD from the University of Pennsylvania Law School.


SPEAKERS